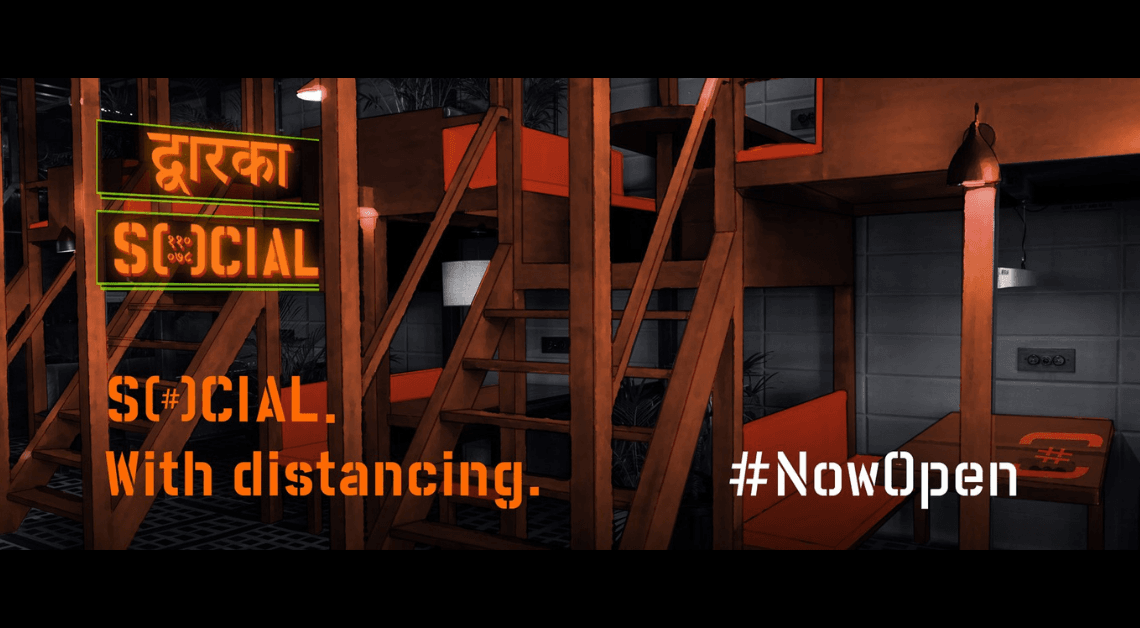 The Life Before Dwarka Social
Since the inception of Lockdown in March 2020, you are stuck in your house. While you are still learning to live with an additional duck toned accessory on your face, the Government has declared the unlock.  This is perhaps the new normal for you. You don't have a choice, but to live with it.   However, you are scared to socialise.  The fear that has groped your mind refuses to leave you.  It is sitting right there in your head like an illegal occupant.  Even the mild cold or sneeze makes you contemplate, "Oh God! Am I positive?"
It's good to be positive but of course, not in the swab test report. Before the technicians who are now expert in digging your nose and dive into the depth of your throat existed, life was fun.  You looked forward to the weekend when you could easily socialise.  However, this distancing has made socialising a distant dream for you.

Getting Back to Normal At Dwarka Social
Don't worry! I have a solution for this.  I recently chanced upon to attend the Dwarka Moms influencers' meet-up.  While I was sceptical about attending the event considering the times, the organisers convinced me that they will follow the guidelines of social distancing.
How? You must be thinking, and that's exactly what I had asked.  That's when I was introduced to Dwarka Social.  A beautiful eatery situated at the top floor of the Vegas Mall, Dwarka, in Delhi.  It's a special place to hang out where you can socialise with distancing.  It was a fun-filled evening with inspiring moms who took their passion to the next level with their determination.
The Fun At Dwarka Social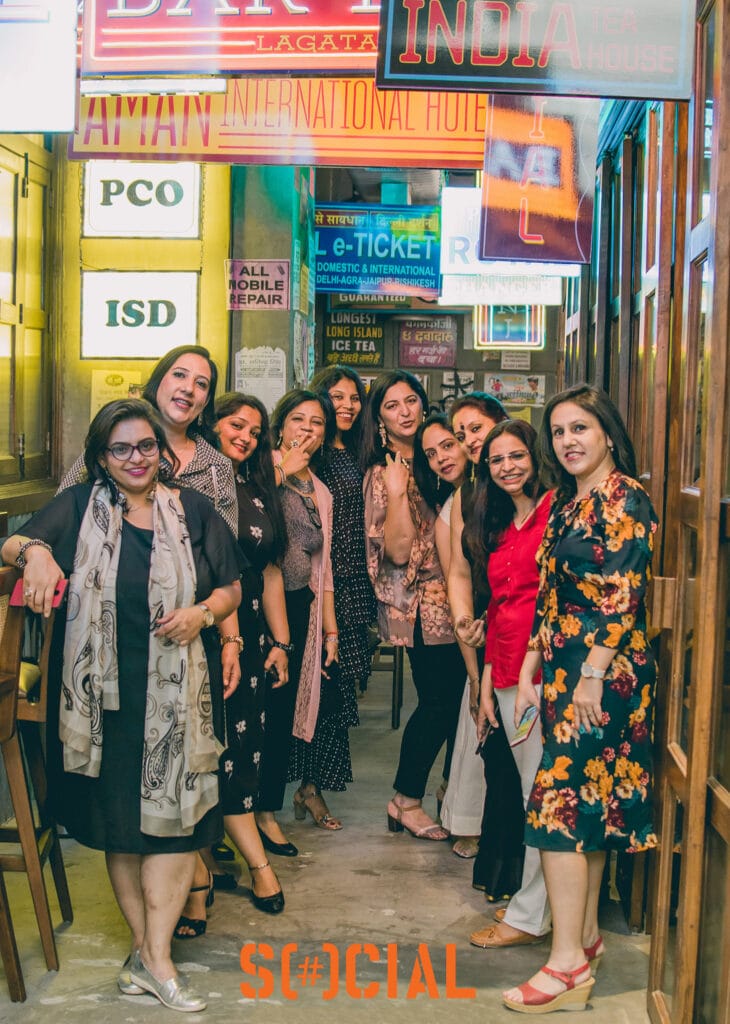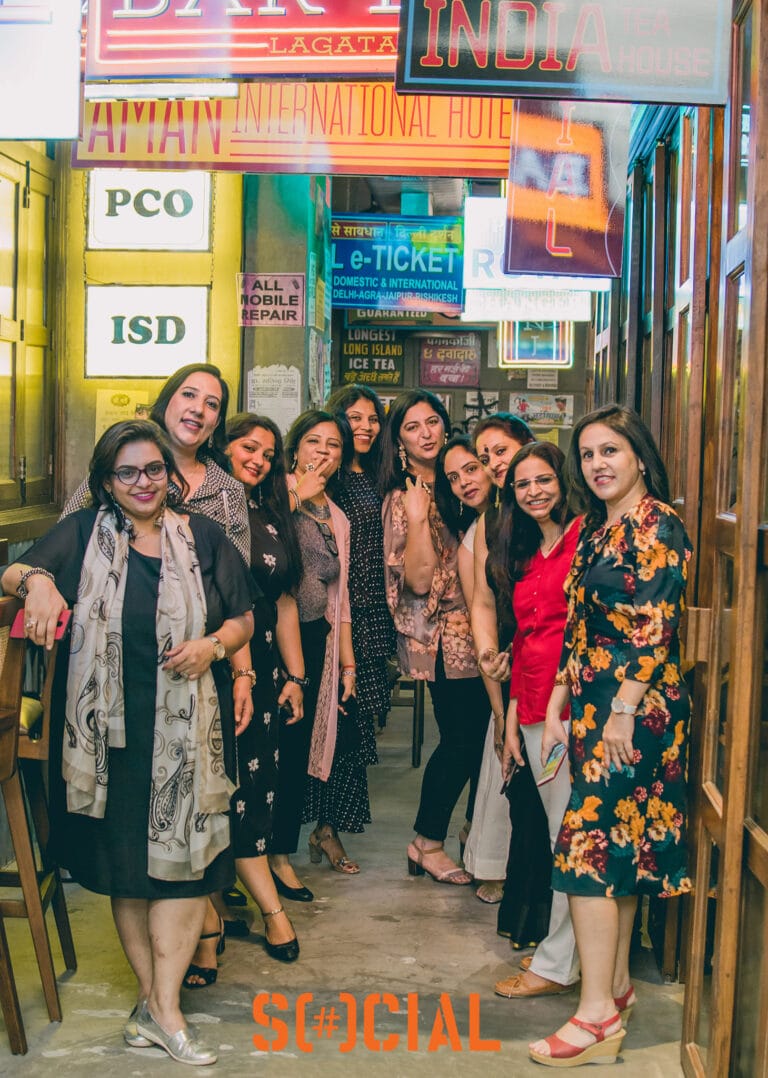 The place is perfect to spend an evening with friends or family at the weekend.  While you can get easy access, you get your private space just with the group in your coupe where no one else is allowed.  The place gives you the perfect space for a quiet dinner with your spouse or girlfriend.  Be it a group, a small family, or a couple, Dwarka Social has created separate sections for everyone considering the times of pandemic.  I don't think there can be a better way to socialise with distancing.
Coming to the cuisine Dwarka Social has a long list on their Menu to offer.  Starting from the Achari Vodka to regular cocktails, the bartender has the best of drinks for you. The chef can lay the best of delicacies on your table, that too with love.   The kitchen is usually "in the weeds" at the weekends.  From taking orders to plating, the waitstaff always wears a smile with the crisp uniform and are there for you before you look for them. It was indeed a pleasure to socialise after a long time.  It was a much-needed break from the routine.
The Work At Dwarka Social
However, if you think nothing other than work can drive you out of the house, then I have a surprise for you.  If you are too distracted while working from home, you must be on a lookout for a working space.  Why pay for a workspace when you can work from Social for free?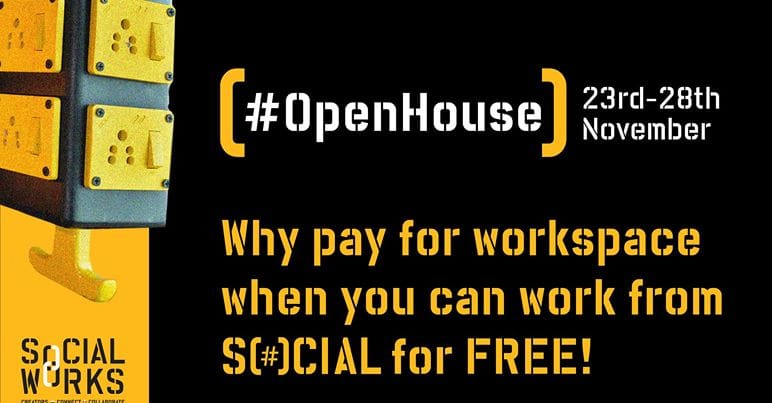 This is the icing on the cake. I was longing for peace while I am struggling to finish my stories after the lockdown.  Though I have yet not tried working from Dwarka Social, yet I will be there for a few hours to work in peace in the next week. Perhaps that will be the time when I will be able to let you know about my experience.
For now, I recommend Dwarka Social for its beautiful ambience, delicious food, awesome hospitality, and a must-visit restaurant.  It is a lot of fun, getting social with distancing!