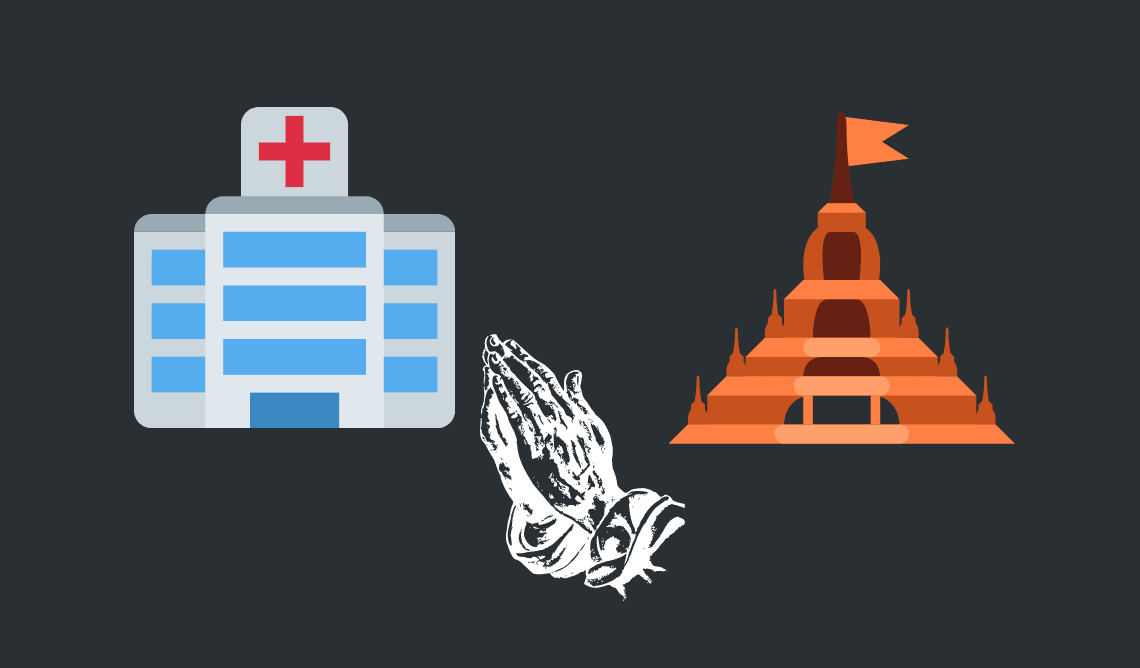 One stood tall in grey and white
To kill the darkness of dreading nights
The workforce here is crisp in crease
Here, the saviour is found with utmost ease.
The richest on earth cannot buy
But bring a story in a loosened tie
Sickbay walls give an honest ear
To your prayers, story, and untold fear.
The other stood tall in multiple hue
Rags beg outside without a clue
Riches are inside in privileged line
Offering treasures, but begging at shrine
The workforce here is bought often
To edit your story in an exchange offer
The saviour here is engraved in stone
But exists on earth in his numerous clones
Both temple and hospital shine in glory
Both have held some untold stories
We visit them often, usually in despair
Yet, hospital walls have heard more prayers!