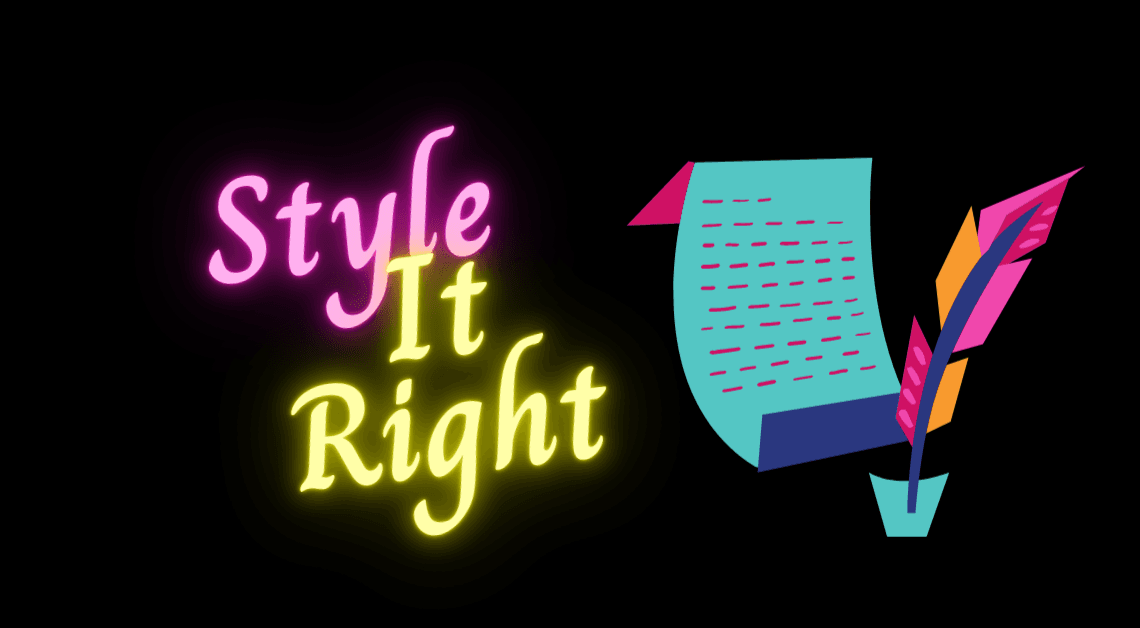 What Is A Writing Style?
Writing Styles the unique way of writing that a writer picks up over years that sets the tone of his content.  The writing style also decides the specific voice a writer chooses, and he/she is distinguished basis the tone specific to his/her writing.
It varies from author to author and depends upon the choice of niche, diction, words, syntax, and content form, in which the writer acquires expertise.   For example, Twinkle Khanna's writing style and tone are cynical, whereas Chetan Bhagat chooses to be dramatic. On the other hand, Jeffrey Archer believes in 'Twist In The Tale' and Ruskin Bond's is simple yet conversational.
However, when it comes to content, there are primarily four types of Writing Styles, you can choose from:
Expository Writing Style
A writing style that is required to explain to the reader.   You pick up a topic and explain it in detail but ensure that the explanation is correct. Do not try to fool the reader; trust me, they are smart enough to verify everything on Google.
The user manuals, scientific writing, technical content, and all the 'how-to' articles are written in this writing style.  So, if you have a food blog and sharing recipes with your reader, choose this style.  This style is applicable in the case of video content too.  Remember, images, audio, or video cannot survive on the internet without any written content to support them.
Narrative Writing Style
As the name suggests, you should use this style when you want to narrate through your writing. For example, if you are writing a travel blog, you will use this style to narrate your experience. Primarily used to write news stories, biographies, journals, and diary entries, the narrative writing style doesn't allow you to use any element of explanation.  Do not confuse between the explanation and narration.
You may choose to add your opinion with narration only when you are writing informal content like blogs or journals.  However, opinions are usually not allowed in the formal content type like a press release but the narration is important here.
Persuasive Writing Style
This style is used in all forms of marketing and promotional content.   Any content that aims at the promotion of a brand or selling its products and services, should be written in this style.  The persuasive content is incomplete if it doesn't have a 'Call To Action' (CTA) in it. 'Buy Now' 'Sign Up' 'Learn More' 'Register Here' are phrases that call the reader to take any action in favour of the webmaster.
Usually entwined with the expository writing style, the writer must explain 'why the reader should take an action?'  Remember, you need to be crisp, clear, and catchy here because lengthy paragraphs in persuasive content is a big mistake.  Support your content with a catchy headline, impressive graphic and skyrocket your sales.
Descriptive Writing Style
This one is about descriptions that you create.  It may be detailing a product or structuring your imagination in words.    The objective to adopt descriptive writing is to share vivid details and give the reader an imagery experience.
Entwined with narratives, the stories and poetry are usually written in the descriptive writing style.  However, the catch here is how much to describe? Too lengthy or two short descriptions will make your content boring or half-baked, respectively.  You must implement the power-writing rules while writing descriptions because the dead-weight in your content will kill the essence of your write-up.
A writer must choose one or a mix of two writing styles, where one style is primary, and the other is the secondary style, to write quality content.    If you try and mix more than two styles, your content becomes confusing to the reader.   Also, if you write consistently, you will soon discover your own writing style after writing for a few years.  However, in Content Writing, applying suitable writing styles matters because Content Writing is the readers' perspective, and you must communicate to your reader through your content.
While I come back with more writing tips, choose and implement the suggested writing styles in your content and shine on!
Happy Writing!