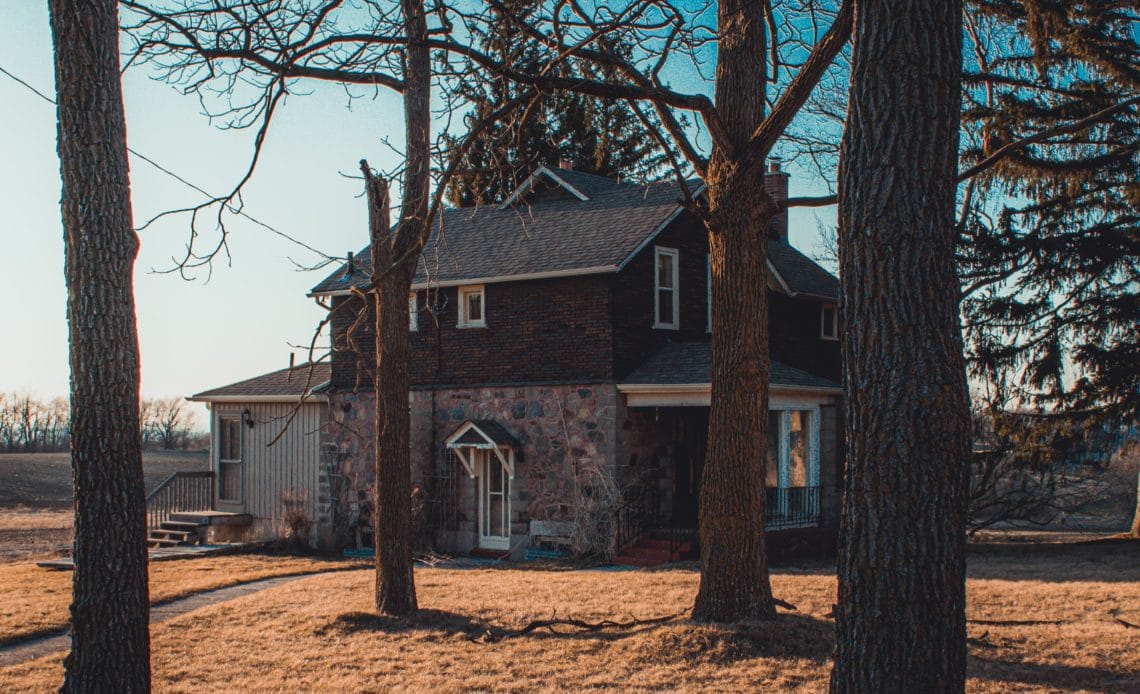 I had bought this house, away from the hustle and bustle of the town.  House No. 386, 65, Old Oakwood Street.  The breeze from the nearby woods added to the calm that I always longed for.   I had given up my career, a desire to earn more, and decided to take life at a slow and steady pace before I bought this one.  One couldn't have found a better house than this that offered eternal silence.  So, I shifted here with my wife and only son a year ago.
Since it was the beginning of his career for my son, he left for the States for his new professional assignment soon after we moved into this house.   This house had something peculiar about it which attracted me towards it.  Today, like always, I was sleeping in my bedroom.
While I was fast asleep, I felt someone huffing near me.  My wife shook me,
"Why are you breathing so heavily?"
I wasn't really, but there were heavy breaths clearly audible in the room, and I didn't dare open my eyes.   Instead, I murmured,
"Honey, go back to sleep, now I won't."
Perhaps she was so much used to agree with me that she accepted, and there was silence; yet again.
The night seemed longer than ever.
A few minutes had passed, and my wife patted on my chest again, "I can't sleep, I feel there's an intruder in our house."
I pretended to be fast asleep even though I was in a semi-conscious state.   Since I did not pay any heed to her, she courageously slipped out of the bed, and walked to the kitchen on the ground floor. The next moment, I heard a loud scream. I immediately woke up, panting… looked at the clock that showed fifteen minutes to four. I sighed.
While I was away last month, an intruder had killed my wife, perhaps around this time of the night.   A few nights had passed, but my wife just could not sleep.   I visited her grave often to calm her down, but it never helped.    It seemed that the house became haunted, and I decided to sell it.  In the end, I called for my son.
Within a week, he was back with me.  I was relieved that I didn't have to stay alone in the house anymore.  As we slept together, I again heard a scream from the kitchen where my wife was murdered.   My son rushed to the kitchen, and I held him back, "It's ok, I heard that too.  No, there's no intruder in the house, go back to sleep."
I patted my son on his forehead gently to sleep.  I sold the house in a few days and shifted back to the town.  After a month, the morning newspaper read,
"Another woman killed by an intruder in House No. 386, 65, Old Oakwood Street!"
Photo by Juan Rojas