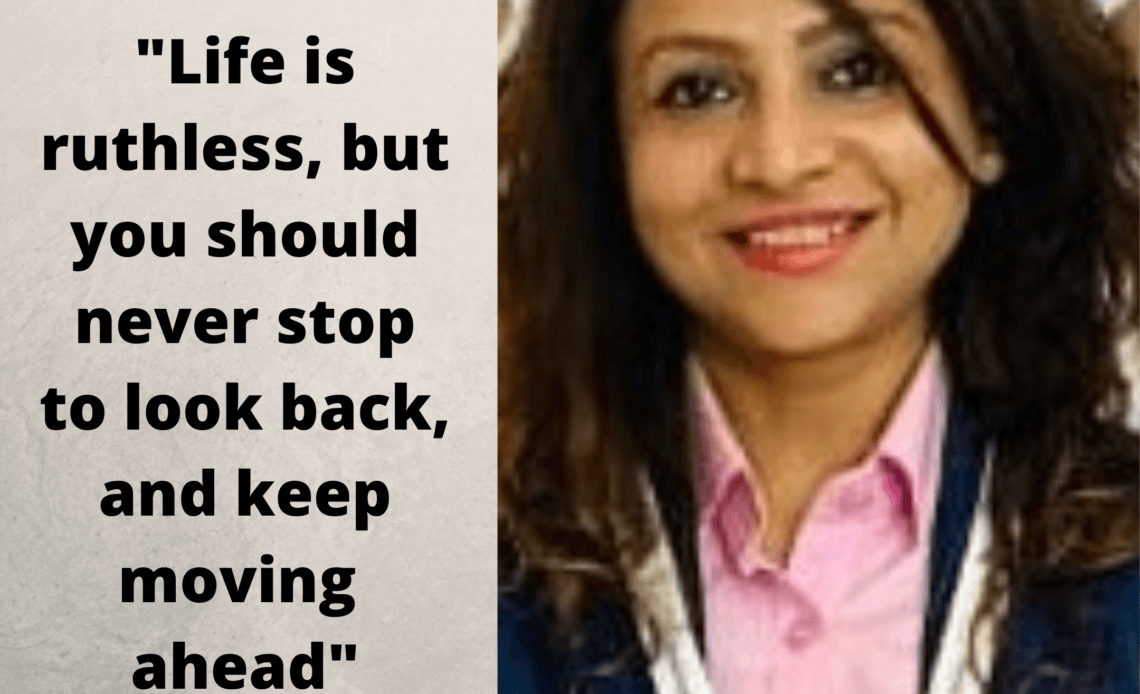 Travel Stories with Pooja Malthora – Founder of Divas Sojourn
A little girl born in a small town of Haryana, went on to explore the world on her own.   The one who studied engineering, and chose teaching as her career, had never thought she would ever step out of her cliché life.
We were live on Facebook with Pooja Malhotra, the woman who broke all barriers and followed her passion for travel.  Here's her success story.
Pooja's Life Story
Pooja who qualified in engineering went on to become an educationist and worked like one for 17 long years.  In a patriarchal society, striking a work-life balance is always a woman's responsibility and her dreams have no choice but to take a back seat.
Though like any other family she had travelled with family for holidays but in her words,
"When you travel with family, it's only the change of place and you are supposed to fulfill almost all the responsibilities like you were doing at home.  By the time you return, you are even more exhausted, while the rest of the family is rejuvenated."
She was tired of only fulfilling responsibilities and wanted to travel alone.  However, when a woman claims some "me time" she raises concerns and of course a few eyebrows too.   Though it wasn't easy yet for her,
"What's the fun if there's no struggle?"
When She Dared To Break The Barriers
Since she was sceptical to step out alone in the outside world, she looked for agencies that organised group travels.  Alas! she never knew travel was a luxury and one must have deep pockets to explore the world.
What if the world was not with her?  She created her own little world of more women like her and curated a travel plan of her choice. This is how she found Divas Sojourn.   The success of the first travel under the brand was in fact overshadowed by her own sense of achievement and happiness.
When She Tasted The Success
She realised her strength and decided to go places.  She curated some more women-only holidays and improvised with the learnings in each one.   Though she had her own set of challenges including defaults by the clients and rejection from the family, she says,
"Life is ruthless, but you should never stop to look back and just move on at your own pace, everything will fall in place sooner or later."
The Power Behind Divas Sojourn
Today her travel house Divas Sojourn is 6-year-old and is very popular amongst women who want to travel sans family.   It offers you a safe and sound travel experience without burning a hole in your pocket.  Her happy clients vouch for her professionalism and personal attention that she portrays as the convener.
A few years into the business and she featured on the radio chat show called "Salaam Namaste".   By now she has travelled more than 15 countries with more than 500-holiday curations.  Around 5000 women have already travelled with her and explored life beyond family and work.
Pooja who was just an ordinary woman reinvented herself as a Diva and created a niche for herself in the travel industry.  Here's a big shout out to Divas who dare to find their Sojourn, breaking the barriers.  Vandana's Pen feels elated to share the success story of Pooja Malhotra, who is an epitome of strength.
Do you have an inspiring story to share?  Share with me while I am creating stories and more.  The best story will win an amazon voucher for Rs. 1000/- at the end of the season.
***************************************
This is the first season of #Sharing Stories inspired by real-life success stories of Entrepreneurial Journey of Women.  This season is powered by a leading community of women entrepreneurs i.e. Dwarka Moms. Join the Facebook Group and be a part of the most progressive and collaborative women-only community to promote your business.