About Traditional Indian Art of Painting
India is rich in traditions. When it comes to art, India has it in abundance.  However, Traditional Indian Art forms are losing their essence and need to be revived.   The diverse cultural evolution brings the Indian art of painting to the next level that is unmatched in the world.
I recently shared the story of a woman who had fallen in love with painting while she was a child.  She grew up and lived a cliché life of yet another woman who would choose to household and motherhood over everything else.  Akanksha is a strikingly good mother and wife. She chose motherhood over her profession but went on to follow her passion later.   That's how a new story began, the story of Akanksha Mathur and her reinvention as an Artist.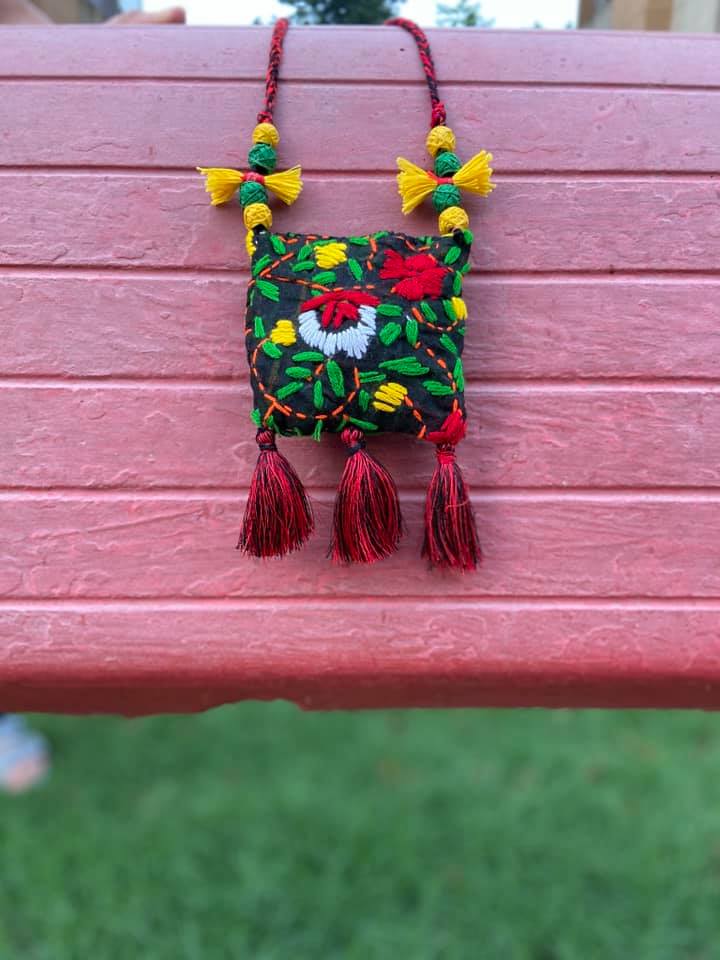 About Akanksha Mathur and Her Love for Traditional Indian Art of Painting
When I met Akanksha for the first time she introduced herself in the most artistic way.
"I am Akanksha, Co-founder of Blue Jeans Arts. I  love colours and I think this is what makes me what I am today."
Akanksha is one happy go lucky person who carries a delightful aura around her and everyone is bound to feel happy in her company.  A true Delhiite, she has tasted every flavour of the city starting from Dal Bukhara to Jawahar in Jama Masjid.  The child in her is evident and that's what makes her a good artist because she is inquisitive and too keen to learn.
Akanksha started her journey out of nowhere and with no plans.  She just painted a set of coasters and her hidden talent went viral amongst family and friends.  She felt inspired and tried her hands with many other creations.  The artist in her took off from there and she launched the Blue Jeans Arts.
Upon asking what Blue Jeans Arts is, she said,
"Just like blue jeans gels with everything, I create home décor that decorates and gels with almost every colour in your house."
Blue Jeans Arts & The Indian Art of Painting
This may sound simple but Blue Jeans Arts have a consolidation of many Traditional Indian Art of Paintings under one roof.  Mandala, Madhubani, Block Printing, Abstract Printing, and a whole lot of art forms are created with love on various items that will brighten up every corner of your home.
When it comes to the fusion of Traditional Indian Arts, there is no one better than Akanksha and her Blue Jeans.  Starting from Phulkari Trays, Krishnna Poshak, Painted Denims, to Fabric Jewellery Akanksha can create anything with her Art.
The Challenges in Revival of Indian Art of Painting
Upon asking if she ever faced rejection or any challenges she said,
"I don't care, I just do my work.  It's fine.  Life is a canvas, you may paint it whatever way you want to. Some people will like it and some will not, but you should always be happy with your creation."
Upon asking how she manages to deliver the art as per customer's choice she said,
"I never compromise with the choice of my client.  I deliver in accordance with their imagination, even if the order is in bulk."
Akanksha is an artist who is an inspiration herself an artist would look for.  She reinvented the Indian Art of Painting and also enlivened the artist in her.  Kudos to her brush and pen that has created numerous stories that decorate or reside in various houses including mine.
The story of Blue Jeans Arts may sound very casual but it's the one that has touched many souls and still creating stories and more…
*********************************
This story is featured in collaboration with Dwarka Moms.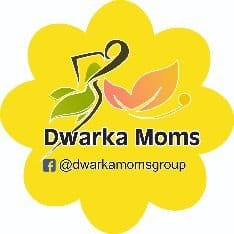 Join the community and be a part of the tribe.
********************************
 If you too have a story, share it with me and I will share it live.
We have been sharing live stories and looking for inspiring ones