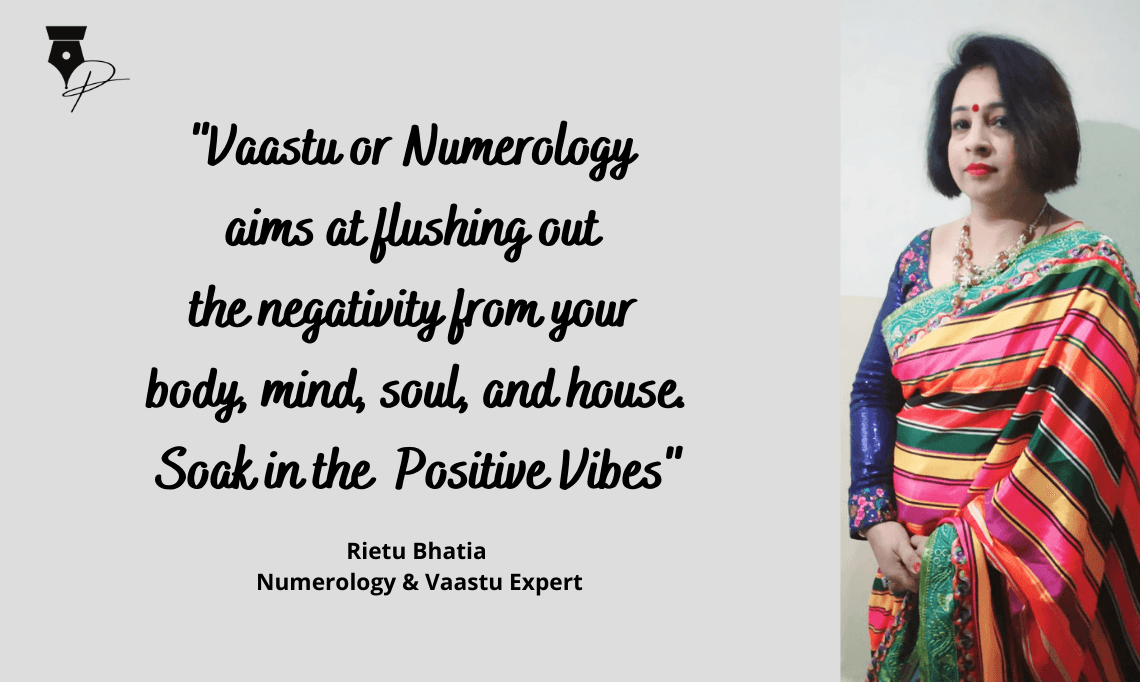 What Is Astrology, Numerology, and Vaastu Shastra
Astrology, Numerology, and Vaastu Shastra sound like miraculous magic sticks that can change our lives for good. However, what it takes to really transform your life? The magic or the karma?
I was inquisitive but never believed in any of these.  However, when I got married, I had to follow a few remedies suggested by the Astrologer because I was Manglik.  Other than me, everyone was sure of the failure of my marriage. Let me tell you, I am still Manglik, happily married and going strong for almost two decades now.
I am not sure what worked more for me. Was it the remedies suggested by the astrologer or my willpower to make it happen? I feel it's more about positivity and looking forward to life.  I am over forty now, and I firmly believe in karma. Sometimes, your destiny overshadows your karmas and so happened to me.
About Rietu Bhatia
I chanced upon to meet Rietu Bhatia. She is a qualified Numerologist and Vaastu Shastra Expert and a self-made woman too. Rietu was born in a small town called Jhajjar in Haryana. One of the four children to an only earning hand in the family, she decided to work after appearing in the tenth grade and supported her further studies on her own.
She was married at the age of nineteen, but that didn't mean that she accepted her destiny to live a cliché life of a wife and a mother. Rietu continued to study further and secured a bachelor's degree in Computer Applications and started to work as a teacher in DPS. While she was still working with DPS, she pursued MCA, and the journey continued.
It was just about few a years ago when she felt inspired and curious about the Numerology and Vaastu Shastra. That was just the spark, and it turned into a fire. Soon, Rietu resigned from her profile as a teacher only to reinvent herself. She enrolled for formal training in Astrology Course from Bhartiya Vidya Bhawan.
Today, she is an established Vaastu Consultant and has many success stories to her credit apart from a few awards in her kitty for her expertise.
Rietu's Expertise & Point of View 
Rietu was live with me on Facebook to share her story. Honestly, the numeric tale was not to miss since she shared a lot of information about alphabets and their effect on people. She spoke about the alphabets V, A, R, D, N, and G. So, if your name starts with any of these you must watch the video to know more.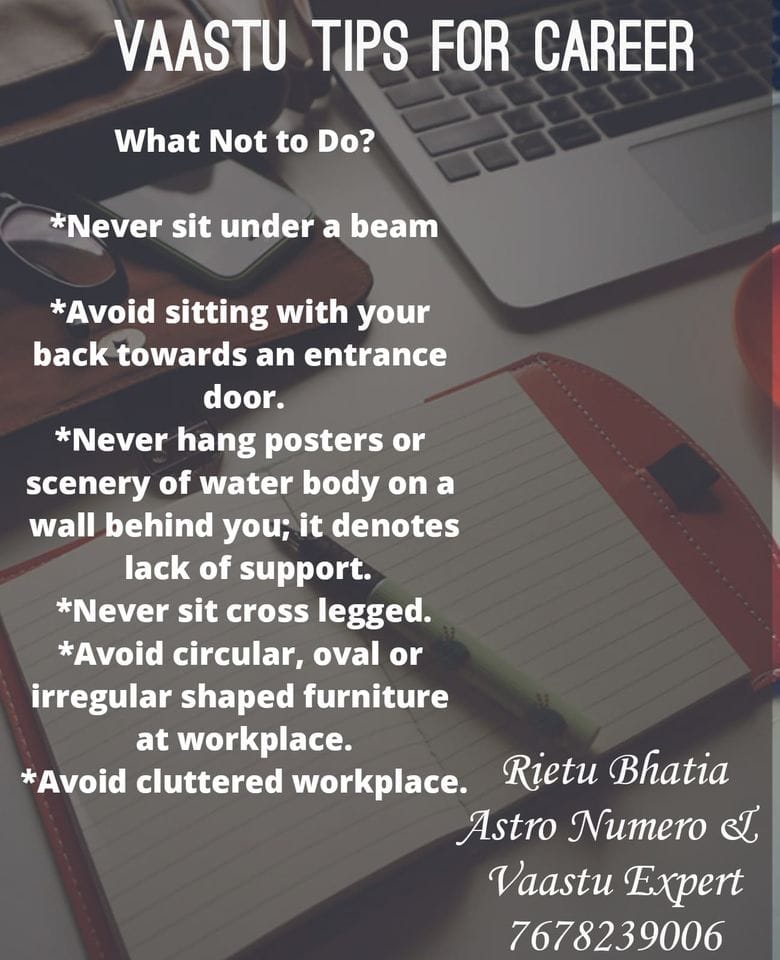 Upon asking about Vaastu shastra she says,
"It relates to science. Why we say that the house should be facing the east is because sunlight has a lot of importance when it comes to your health and hygiene. There must be some hours during the day when you see the sunrays falling in your house. Similarly, for some hours in the night, the moon should throw light in your house."
Vaastu Corrections For Your House
I asked for any tips on Vaastu Correction in the house or office, and she said,
"The most important tip is that keep your house and office clean; always. Never clutter your surroundings. Vaastu is all about clearing the negative energy from the house. If you keep it clean, your house is happy. Your house should look happy, and you should feel happy looking at your house."
Apart from this, she gave a supreme tip on releasing the stress from life.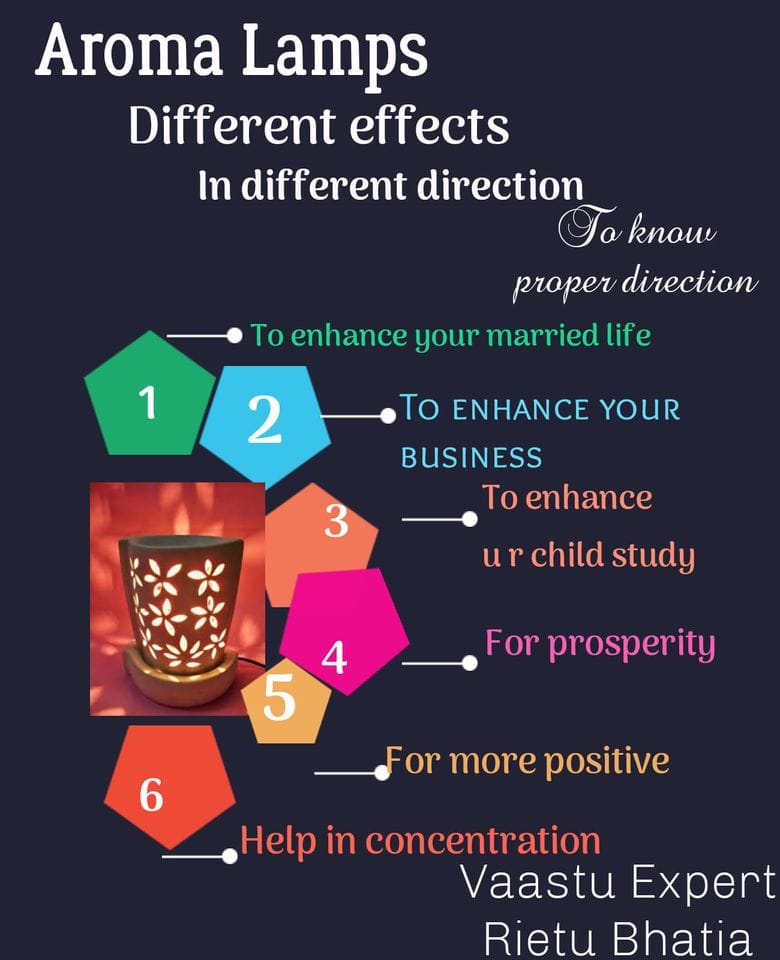 "Burning an aroma lamp in the evening would bring in a lot of peace and positivity in the house. Keep your entrance and house well lit up because negativity floats in the darkness. These Vaastu corrections will bring you happiness and prosperity.  You will gradually start to feel calm and content, and the stress will go away too."
I asked her if the remedies that you suggest can change the destiny for good? Her answer was yet another fan moment for me,
"No, nothing changes with remedies. It's like we are the doctors and giving you a prescription, it may work if you implement what we suggest.  However, what will work for you is your determination to achieve what you want. You should practice the remedies to bring peace, positivity, and contentment to your mind, not to change destiny. Have a positive attitude towards life and keep learning."
What Numerology, Astrology, & Vaastu Can Do For You 
I have usually met astrologers and Vaastu experts who talk about changing destiny. Rietu is the one who talks about the karma beyond all of this. Nothing can replace your karma that designs your destiny and life.
According to Rietu,
"Vaastu, Numerology, or Astrology, aim at flushing out the negativity from your mind, soul, and house. Just soak in the positive vibes and stay happy."
This was such an honest, delightful, and insightful numeric story of Rietu Bhatia featured on sharing stories. Even after meeting an expert, I believe it's more about karma and not a magic stick to shape your life for good.
If you too have a story to share, let me know. I will share it live with the world.
**************************************
This feature of "Sharing Story" is powered by Dwarka Moms.  A progressive and collaborative community to help you grow.   Join the Facebook Group now!