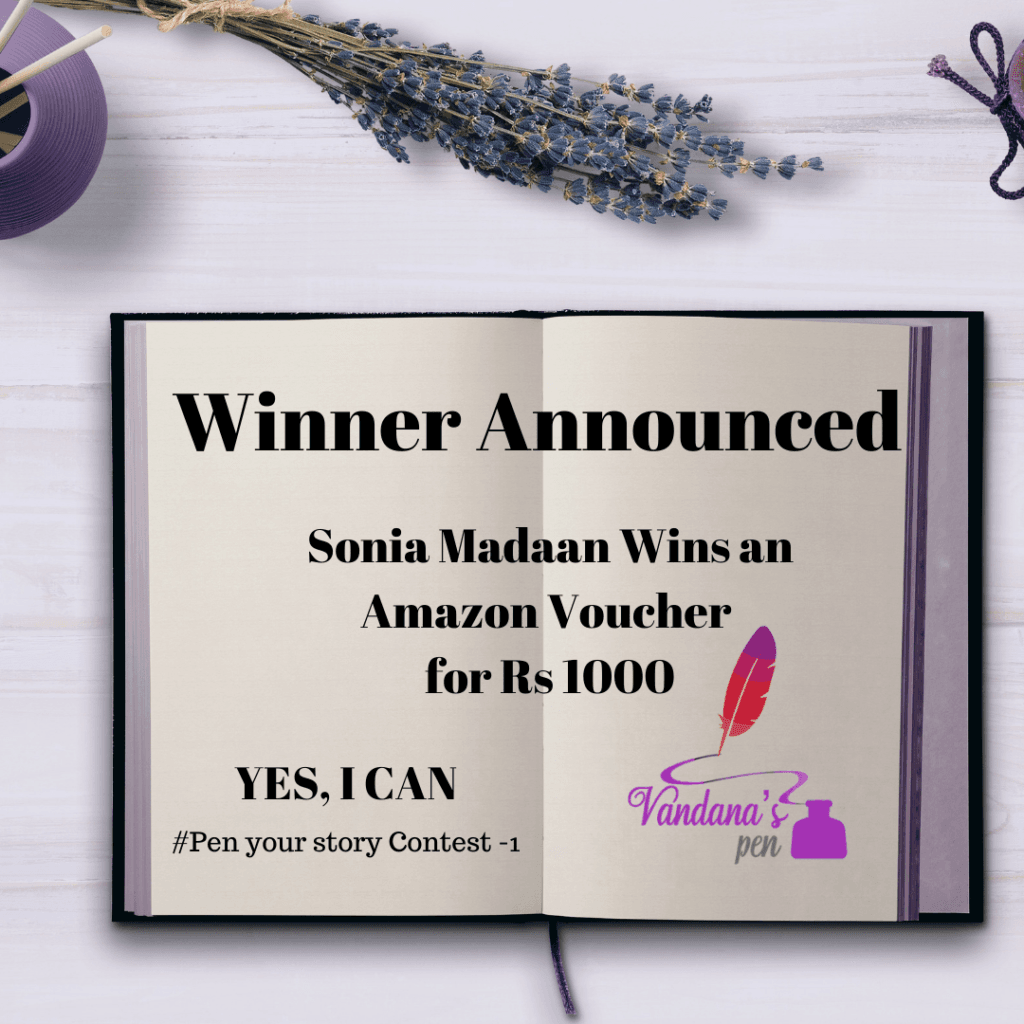 Thank you, everyone, who participated in the first "Pen Your Story" contest at Vandana's Pen and shared the story for the muse "Yes, I Can". It was indeed a pleasure reading so many good stories.
Amongst all the good reads, the story "When I Overcame My Fear of Failure & Self Doubts" by Sonia Madan was found to be the best.  She has won an Amazon Voucher of Rs. 1000.- Congratulations!
Also, there are three more stories which are indeed good reads and deserve all the love:-
Dream of a Small Town Girl by Sneha Kejriwal
It's All Within Me by Pritha Pradhan
When I Followed My Dream by Mahima Tiwari
Reading these wonderful stories from awesome writers gave a new boost to the writer in me.  However, I hated to let a few good stories to go just because of the word count.  I request to please adhere to the word count, and style guide suggested in the prompt.
It is not possible to acknowledge each story that is submitted for the contest individually, but rest assured that not a single story is missed.
I am glad to be connected with so many good writers and look forward to more wonderful reads.
If you have an incredible story that is yet not shared with the world, do share it with me here.
You can also subscribe here to Vandana's Pen to get a daily dose of good reads.  You may also follow me on social media (links are given below) to stay updated on upcoming contests.
Looking forward to creating stories & more….