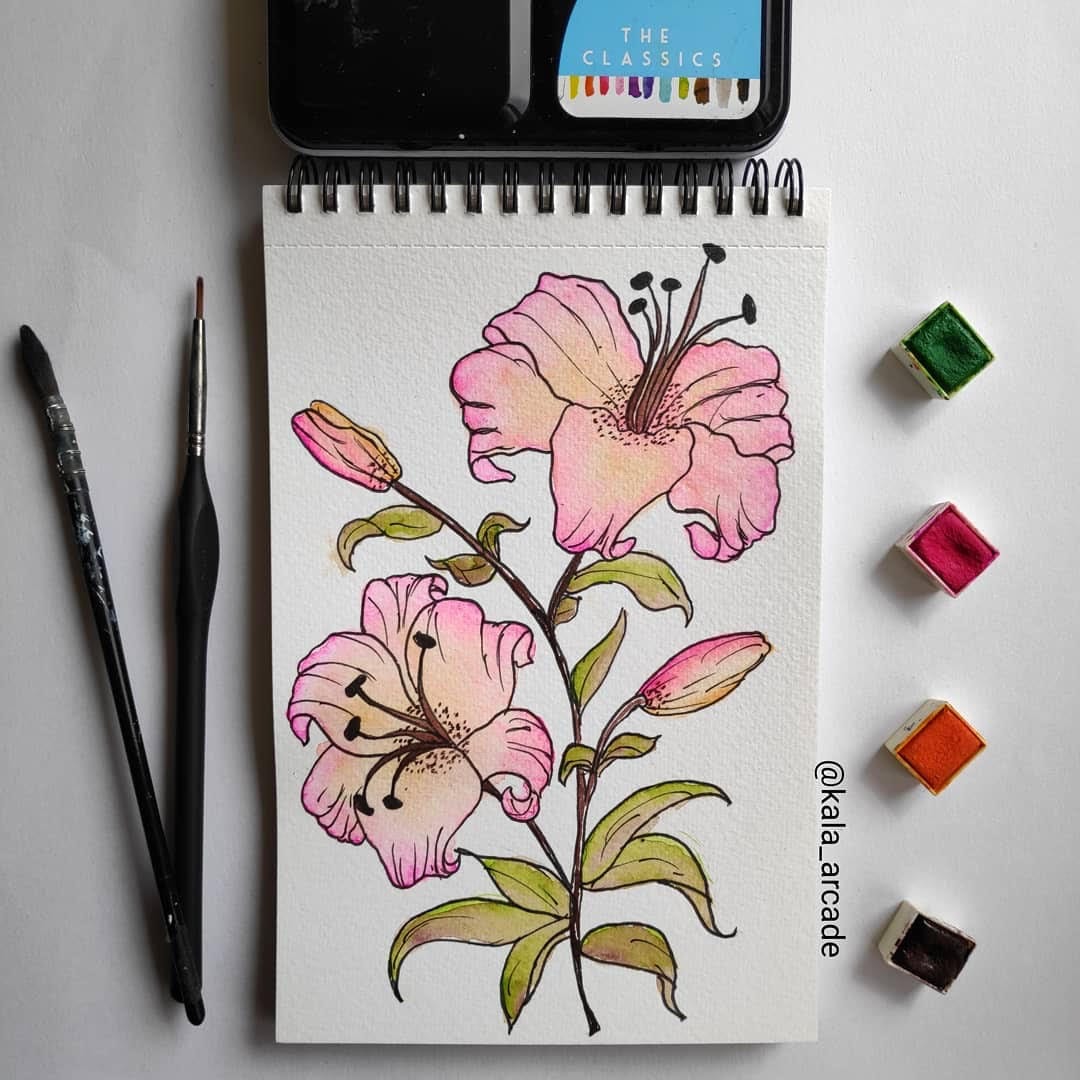 Have you ever dreamt of having that one thing or one dream in your life so severely that you can risk it all for it? Yes, that is what is art and teaching art to me.
It all started when I was directionless. I was confused about my career choice. I unknowingly followed the path, which was a little familiar to me but wasn't a specific career option. Little did I know, life had different plans for me.
I was a sincere child and obediently followed every instruction by my parents. As a child, I loved to recreate anything, and everything taught in art shows on TV, which I followed diligently. It was just a hobby then, but definitely not a career choice.
My stong will to create, was gradually suppressed with the curriculum of engineering, which I opted for a bright future. With a heavy heart, I moved out to a new city to test my career.
However, my love for art kept growing instead of submerging into the peer pressure. With all the available, I started to again create art pieces. My parents never questioned my desires and supported my ambition in every possible way.
I joined and IT Firm as a Computer Science Engineer to bring in financial stability in my life. Pursuing engineering did bring stability in life, but I wasn't delighted with my being. After giving my heart and soul for four full years to my Engineer self, I was still looking for something more. Something which could comfort me.
I was 22 and was independent enough to follow my dreams. Everyone around me, be it, my family, my friends, or my colleagues gave me that dose of motivation every day, which kept me going. Yet I was scared. Scared if I put my career on stake and do not derive anything out of my passion. I was shaking inside.
Still, I gathered all the courage and created my first social media handle showcasing my art. I realized with passing months, it was all about numbers. If you have the so and so follower, likes, or shares, so and so will happen. And this was the stage where I got caught in this fiasco.
Gradually, I started creating content to get those fancy counts and likes. Yet, it did no good to me or my art. Neither I reached those flashy number of followers, nor I was enjoying my work. It brought me a lot of resentment instead. I didn't grow as an artist since I only tried to please others around me.
I had those sudden outbursts thinking – "Is this I want to do in life?" I was still confused.
Yet I refused to give up and tried one more time. This time I created whatever came to my mind, whatever made me happy about my work.
Finally, it worked, and I felt contended. People around me understood and resonated with my passion. Some honest feedback made me realize the importance of practice to be a professional artist. I made it a point to practice every single day, come whatever may.
From trying different mediums to colourful stationery, I did it all. That's when I found mandalas, the source of ultimate peace. I combined two of my best art forms, i.e., Mandalas & Calligraphy. It came out to be a unique combination. I worked to strengthen my basics and nurture my undying love for watercolors.
Within a year of consistent practice and dedication, I am striking a perfect balance between my passion and profession. I still strive to learn and grow every day, and I proudly say, Yes! I Can and I will, no matter what.
Pursuing an unlikely dream can take you through rough patches, but if you are determined about your strength and passion, no one can stop you.
I still remember the first workshop I took as an art instructor. The first order which I successfully delivered to my client is still a friend. The light in the eyes of satisfied customers cum friends and those who attend my workshop remains the most significant source of motivation for me.
So, this is Mahima Tiwari, an engineer cum artist exploring watercolors, mandalas, and calligraphy. I hope my story can strike that one spark anyone needs in their life to not give up and give a fair chance to follow your dreams. Believe me, Yes, You can!
Art work of Mahima Tiwari