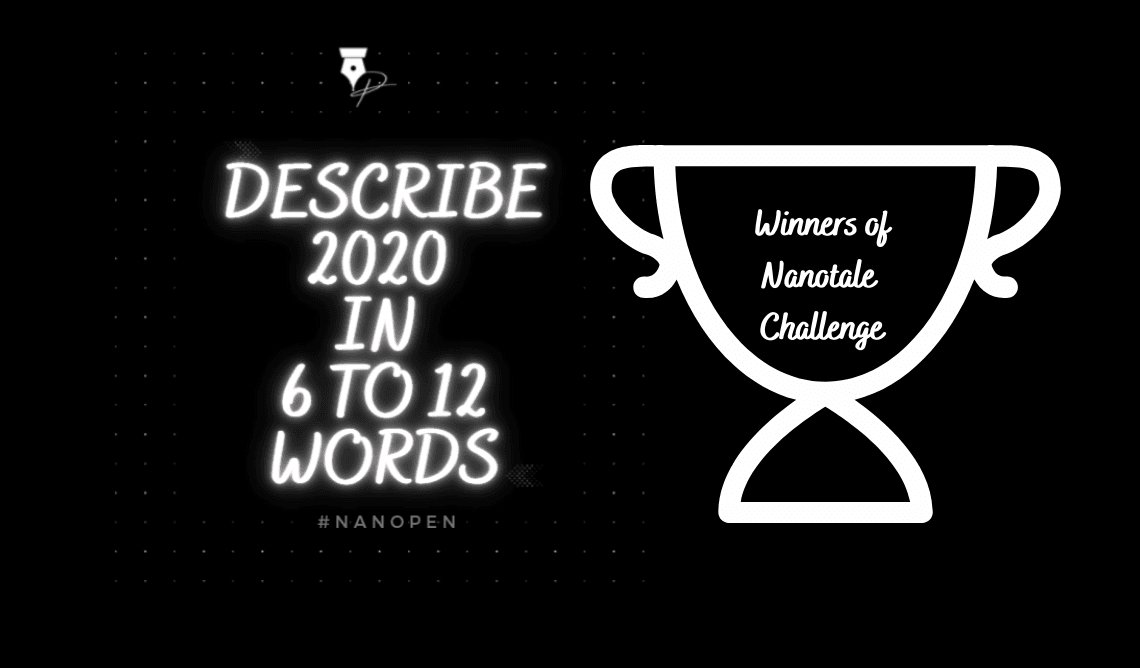 What Is A Nanotale
A Nanotale is a story that is written in 6 to 12 words.  There's no scope to narrate, build characters, or create setting but it still has a deep meaning.  It should either give you some food for thought, a reason to contemplate, or make you laugh, smirk, cry, or smile.   It should invoke a feeling in the reader.   Do not mix it with caption writing.
The Nanotale Contest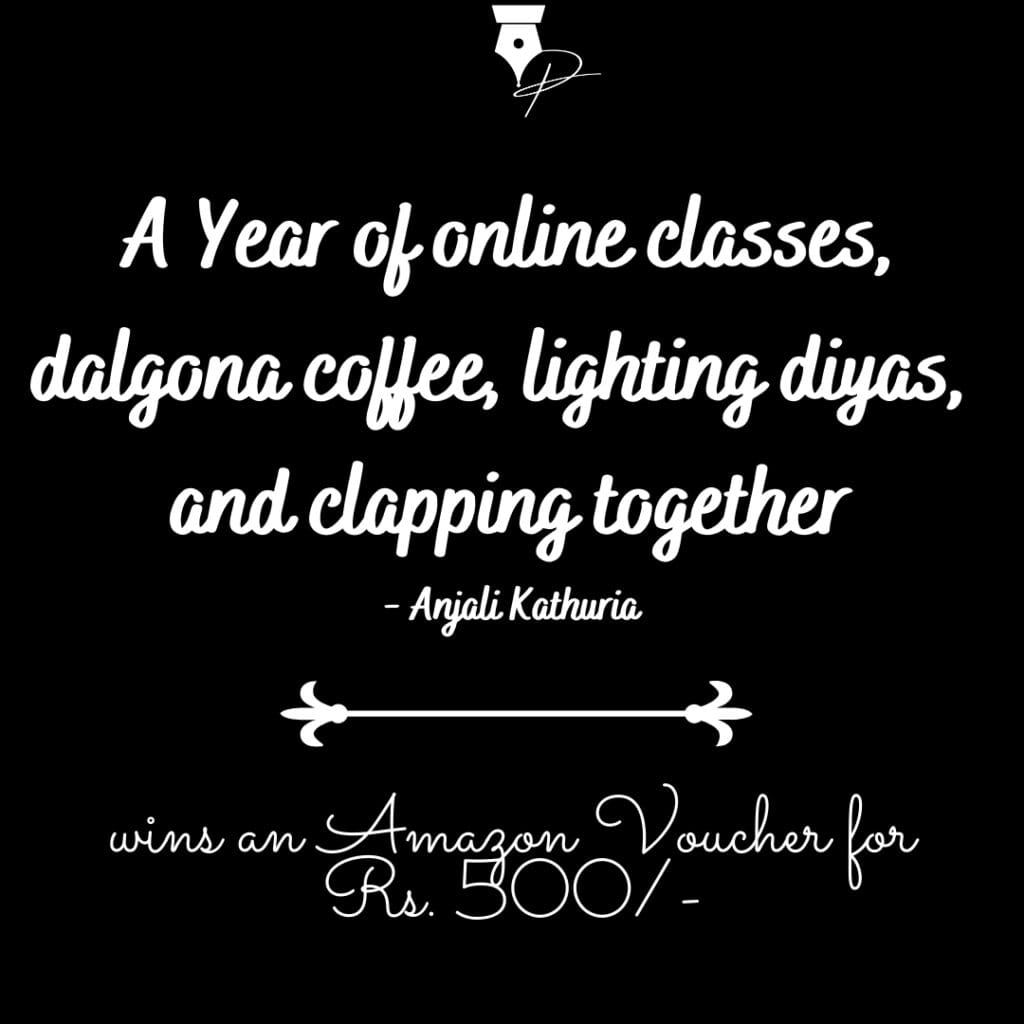 I held a contest on Instagram to write a nanotale.  The prompt was "Write A Nanotale to Describe 2020" and I received some wonderful entries.    It's time we announce the winner.   Anjali Kathuria has won the contest and wins an Amazon Voucher for Rs. 500/-.  Many congratulations!
Indeed, it was a year that forced us to indulge in coffee while binge reading, netflixing while gobbling chips.   From lighting diyas to clapping together, we did everything that we could to get rid of the unwanted virus and bring our life back to normal.
Thank you for sharing your thought.
Featured Nanotales
Here are some other featured entries that are a must-read.
"A year showing endless possibilities of amazing alternatives in extreme situations"
"A year that taught us, CONTENTMENT is not costly"
"Year of Introspection, gratitude, frugal living, and family harmony"
– Preeti
"Longest year…that taught us self-realisation, gratitude, and happiness in whatever we own"
– Alifya
"2020 – The year as an epiphany of love for self and family."
"A year of minimalist living, restoration and rejuvenation."
"The year that taught us the meaning of gratitude, rejuvenation, health, and priorities"
Thank you everyone for participating.
Upcoming Contests
I will keep holding the writing contests every week and there's an Amazon Voucher or surprise give away for every contest.  To participate, make sure you are following me on Facebook, Instagram, Linkedin, and Twitter.
To know more about me click here.
Stay tuned and keep writing!