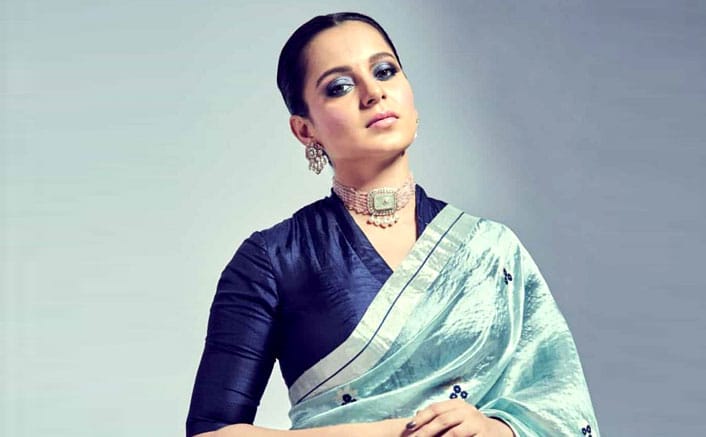 Kangana Ranaut – The Slay Queen
Kangana Ranaut is the latest buzz in the B-Town these days.  However, the self-proclaimed mother of parallel cinema and feminist is not in the news for her acting skills or social drive, but for calling out names, grading fellow actresses, and accusing and bashing the industry that has given her so much.
Before you ask me, who am I to write this or talk anything about her, let me tell you I am a "needy audience" who once loved a poised woman and her acting skills.  However, the Slay-Queen turned into Tantrum-Karnika and further became Judgemental.
Kangana, I wonder what makes you feel so upset?.
Is it nepotism?
Let's accept Kangana, that you are the flag bearer of "No Nepotism" in the industry.  Then why we see your sister Rangoli as your Manager?  Why didn't you hire one of the new professionals?  I wonder why your brother Akshit is managing legal and financial matters in your production house and not a "needy outsider"?
I do not deny the word nepotism, but Bollywood is not the only industry where it exists.  Every industry, every profession has its own pros and cons, and you sail through and leave your mark but not by shouting "nepotism" and "abusing" others.
Amitabh Bachchan is one of the legends and he didn't have a Godfather.  He also gave a series of flops but was back with a bang not once, but twice.  However, his son Abhishek Bachchan couldn't make it big.
I can give more examples of outsiders who made it big without cribbing about their failures and awards they didn't win.  Starting from Priyanka Chopra, Anushka Sharma, Deepika Padukone, to Vidya Balan, all these women made it big on their own.
There's a long list of star kids who couldn't make it big in Bollywood.  I am sure Kangana, you know what I am talking about.  So, what upsets you more?
Your Failure Kangana or Alia Bhatt's success?
So, nepotism does exist, but your success in the industry finally depends on your talent.  Wonder why? Because it's the audience who accept or reject you and not the producer.
Coming to the producer, do you ever buy anything that's not of your choice? No, you don't. Why? Simply because it's your money.  So, when the producer is spending money on the project, he has the right to choose who will act.  Don't crib if Karan Johar has not hired you.
Instead of cribbing and blaming it all on nepotism concentrate on your skills that outshines the nepotism debate.  Instead of talking about Alia's "mediocre" performance, talk about your outstanding performances.
Why Should A Producer Hire You?
Ekta Kapoor hired you for her project Judgemental Hai Kya? What did you do at her event? Fought with the journalist Justin Rao over your film Manikarnika, which was out of context.
You called his community freeloaders and cheap. You used foul language embarrassing Rajkumar Rao and Ekta Kapoor both.  I will not be surprised if Ekta Kapoor chooses Alia Bhatt and not you, ever in her new projects.
How Can You Call Yourself A Feminist?
If you think bashing a male journalist or abusing Karan Johar, or other men in the industry makes you a feminist, you are wrong.  You need to respect women and the community to be a feminist.
Calling Tapsi Pannu and Swara Bhaskar "B" Grade actresses, raises a big question mark on your humanity, forget feminism. Calling other actresses B Grade doesn't make you "A" Grade.  It's your skills that count not what you spill.
So, stop calling names and establish your own name in the industry.  No, I am not talking about the fake aura that you have created in the name of nepotism.  Think beyond and ponder over.  What are the better ways to establish yourself?
Is it Your Skills?
If you are so skilled, what makes you feel so upset about Alia Bhatt? You should easily recognize and acknowledge her acting skills.  I found her acting commendable in the films like Raazi, and Gully Boy, where every role apart from Alia's was equally important.
While in Manikarnika, I felt you ate a few significant characters because you were too obsessed about your own presence.   A skilled actor is never insecure about giving space to other actors.  You didn't even give due credits, forget space.  What makes you insecure?
The Dipping Popularity?
You and your manager Rangoli has caused enough damage to your reputation in the industry and lost numerous fans like me.  Hence, you tried to leverage the death of a person with whom you had never worked or perhaps didn't even know personally.
I feel that it was no more than a publicity stunt to gain short-lived talks and highlights across media.  Sorry, but there are better ways to be popular Kangana.  Just contemplate.
What makes you big?
If you have read this, you must deep introspect before accusing people within or outside the industry. You've come a long way to reach where you are, but Kangana, you chose the wrong way.
Today, you are standing at the wrong spot where you can't see anything positive.  There's nothing called perfect but there are ways to make it perfect. Do your bit and contribute instead of playing the blame game.
Being a human is not easy, but trust me, it's not impossible either.  There are humans, alas! there are actors too!!!
Image Courtesy : OdishaTV